---
Posted by Samantha Moniz on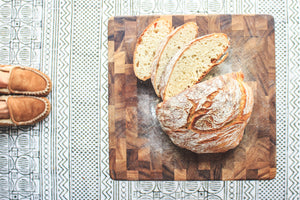 Hand to the sky, this is the easiest recipe and the results are out of this world. Crusty, bubbly and perfect for slathering with salted butter and dipping into a stew. I made stew last week for an excuse to make this bread and have something to dunk it into. With just a little planning ahead, you could have fresh baked bread that will put store-bought to shame.
---
Posted by Samantha Moniz on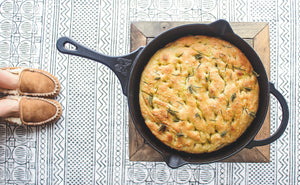 Focaccia is simply a vessel for olive oil. It's like the chip in chips & guac. It's the edible shovel in which to carry heaps of guac to your face. This simple skillet bread is the perfect excuse for drowning something in pools of olive oil. Don't threaten me with a good time! Top it off with some herbs and a healthy handful of flaky salt.